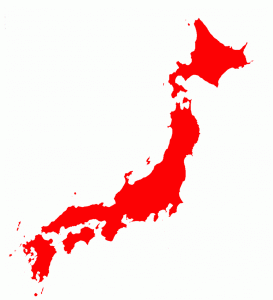 The Story of Whisky in Japan is a quite illustrious one.  Everything began in 1872 when the Japanese emperor was given a barrel of American Whiskey by an American delegation. After this supply was used up the Japanese tried to recreate the foreign spirit. However these efforts led to strange results.  Western contemporaries report of a "Scotch Whisky made in Japan" with the name "Queen George" and an alcohol content of 86% ABV.
In 1899 Torri Shinjiro opened a shop called "Torri Shoten" in Osaka and sold imported wines. In 1907 he began to sell a sweetish red wine under the name "Akadama Port Wine".  He founded the enterprise Kotobukiya in 1921. Torri was strived to create a "Japanese Whisky for Japanese" so he build the first proper Whisky distillery in 1923: Yamazaki. The first Whisky from Yamazaki, Shirofuda ("White Label") was introduced in 1929 and is sold until today.
Torri appointed Taketsuru Masataka as the stillman of Yamazaki. Taketsuru already traveled to Scotland in 1919 to learn the manufacturing method of Whisky there. He studied chemistry in Glasgow and completed internship both at Longmorn in the Speyside and at Hazelburn in Campbeltown. In 1934 Taketsuru left Yamazaki after some disagreements with Torri about the ideal Whisky style. He founded his own company called Dainipponkaju with the Yoichi distillery named after the same-named city on Hokkadio (the northernmost of the four big Japanese Islands). This was not only the beginning of the later enterprise Nikka (Torris enterprise will become later Suntory), but marked also the beginning of one of the most legendary rivalries between two Japanese companies – a rivalry which should coin the further history of Japanese Whisky until the present day.
Until today Scotland functions as a role model for Japanese Whisky producers. Therefore Japanese Whisky manufactures prefer to import Scotch Whisky for their Blends and Pure Malts as opposed to purchase products from their local business competition.  This may also explain the purchase of several Scottish distilleries by Japanese Whisky manufactures – Suntory owns Auchentoshan, Bowmore and Glen Garioch, Nikka is in charge of Ben Nevis and Tomatin belongs to Takara. Furthermore not a single Japanese distillery produces its own Malt anymore. Instead they order after their specifications produced Malt from foreign countries, especially from Scotland.
Although there are lots of similarities between Japanese Whisky styles and their Scottish counterparts, there are also some differences:
 Malt Whisky:

 Single Malt is also in Japan produced in a single distillery
Pure Malt, opposed to the Scottish counterpart, can also contain foreign Whisky (especially from Scotland)

Grain Whisky: is very rarely bottled as Single-Grain in Japan
Blended Whiskies, Japanese Blends contain between 10 and 40 Malt Whiskies depending on their quality category

Super Premium: above 40%
Premium: 35-40%
Special: above 30%
First: above 20%
Second: above 10%