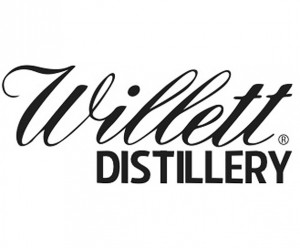 | | |
| --- | --- |
| Region: | Kentucky (USA) |
| Founded: | 1936 |
| Status: | Active |
| Owner: | family-owned |
1936: A. Lambert Willett, one-third owner and superintendent of the Max Selliger & Co. Distillery (aka Bernheim Distillery), purchases a farm and founds the Willett Distilling Company on the site. He is assisted by his sons, most noticeably A. L. "Thompson" Willett, who also works at the Max Selliger & Co. Distillery as his assistant superintendent. However, the family involvement in the distilling business reaches back to A. Lambert Willett's father, John David Willett, who was co-founder and master distiller of the Moore, Willett & Frenke Distillery until he sold his shares in 1876. After this sell, the company became the Mattingly Moore Distillery (later Tom Moore Distillery or Barton Brands Distillery). In fact, A. Lambert worked five years for the Mattingly Moore Distillery before the joined the Max Selliger & Co. Distillery.
1937: The distillery produces its first batch of whisky (30 barrels).
1941: A. Lambert Willett retires from the Max Selliger & Co. Distillery to help manage the family distillery until he died in 1970. His son A. L. "Thompson" Willett (Thompson being the maiden surname of his mother) was the president of the company until 1984 and for some time also the president of the Kentucky Distillers Association. The dwindling demand of bourbon coupled with the 1970s energy crisis lead the Willett family to the decision to switch from whisky production to bioethanol production. However, this decision was not crowned with success and the distilling facilities were completely shut down in the early 1980s.
1984: Even G. Kulsveen, Thompson's son-in-law, takes over after he bought out the other family members. He renames the company to Kentucky Bourbon Distillers (KBD) and starts to sell the aged stock from the time before the Willett distillery stopped distilling. As times moves on, KBD begins to purchase bourbon from other distilleries as an independent bottling company.
2012: KBD refurbishes its prior distillery facilities and begins to distill again. Following this, the Willett name is used as the primary business name again. In the very same year, the Willett Distillery rejoins the Kentucky Distillers Association.
Most of the brands owned by KBD are distributed under fictitious company names that often correspond to the bottling brand names.
In addition to marketing a number of its own brands, KBD also operates as a contract bottler for various brands that are owned and marketed by other companies.
Tasting Notes
All other brand names and trademarks are the property of their respective owners and are used for descriptive purposes only.