KAVALAN Solist Brandy Cask (for LMDW)
Worldwide Wednesday Episode 18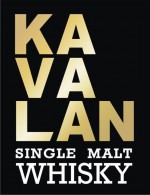 Everything has to come to an end eventually, and this is why I want to wrap up my Kavalan tasting series today with two special bottlings.
The first one on my list for today is the Kavalan Solist Brandy Cask but before I begin let me thank Tobias R. who was kind enough to provide me with a sample to review.
So what we have here is a 'Solist' specially selected and bottled for French whisky and spirit retailer La Maison du Whisky. Now, whiskys matured/finished in brandy/cognac casks are only hard to find. I am not exactly sure why this is the case, but all the more I am excited to try out this expression.
One more thing. It is a common misconception but Solists are not NAS whiskies, their vintage is always included in the cask number. So for example, the cask number here is A090620040, which means that this whisky was distilled 2009-06-20.
Facts
| | |
| --- | --- |
| Name:  | KAVALAN Solist Brandy Cask |
| Distilled: | 20.06.2009 |
| Bottled: | 20.08.2013 |
| Age: | 4 Years Old |
| Category:  | Single Malt |
| Distillery: | Kavalan |
| Bottled For: | La Maison du Whisky |
| Cask Type: | Brandy Cask |
| Cask No.: | A090620040 |
| Number of bottles: | 205 |
| Strength: |  59.4% vol. |
| Colored: |  No |
| Chill Filtered: |  No |
Nose
Heavy, but fruity. Intense cherry syrup. Plums. More red berries. Also a lot of vanilla. Hints of cinnamon. A slightly earthy undertone. The alcohol is not noticeable at all.
Taste
Starts smooth but the high strength hits you after a few seconds. Cherry bubblegum and caramel. Followed by peppery oak. It's hard to describe, but overall the taste reminds me more of a brandy than of a whisky.
Finish
Long. Dried fruits and winter spices.
Overall
I am not sure what I expected but this wasn't it. An interesting experience for sure but too heavy on the brandy cask.
Score: 84 / 100