Teerenpeli Distiller's Choice Karhi
Worldwide Wednesday Episode 28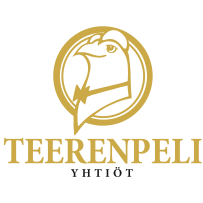 Teerenpeli released recently three new expressions, two of which I will review today: Karhi and Rasi. Both expressions are part of their Distiller's Choice bottling series.
Karhi was initially matured in bourbon casks (5-7 years) and then finished for one year in Madeira wine casks.
And in case you were wondering what Karhi means, here is the answer:
KARHI means a farming tool that is used to soften the field. It is a sort of ÄES with bigger branches.
Facts
| | |
| --- | --- |
| Name: | Teerenpeli Distiller's Choice Karhi |
| Bottled: | 2015 |
| Age: | NAS |
| Category: | Single Malt |
| Distillery: | Teerenpeli |
| Caskytpe: | Bourbon Casks, Madeira Cask Finish |
| Number of bottles: | 1,882 |
| Strength: | 43.0% Vol. |
| Colored: | No |
| Chillfiltered: | No |
Nose
Light but lovely. A very nice combination of grape must, licorice, and vanilla beans. Then butterscotch, cacao powder and hot chocolate with cinnamon appear.
Taste
Smooth and sweet. Dried fruits, peppermint chocolate and green apples, followed by lots of citric acid. Gets spicier with hints of pepper and roasted nuts.
Finish 
Medium with fruity caramel.
Overall
Light, enjoyable and easy to sip after dinner.
Score: 83 / 100