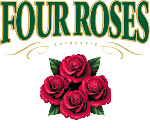 | | |
| --- | --- |
| Region: | Kentucky (USA) |
| Founded: | 1884 |
| Status: | Active |
| Owner: | Kirin Brewery Company Ltd. |
1884: The business man Paul Jones Jr. moves to Louisville, Kentucky. Four Years later, he registers the name 'Four Roses', back then a blend, as a certified trademark.
1922: Jones buys Frankfort Distilling Company because his supplies are not any longer able to provide the needed whiskey with the beginning of Prohibition. Frankfort Distilling Company owns the Old Prentice distillery, one of the few distilleries which have a licence to produce alcohol 'for medical purposes'. Built in 1910/11, the distillery distinguishes itself by its Spanish architecture from the usual appearance of a distillery.
1943: The Canadian company Seagram's buys Paul Jones Company including Old Prentice. After the takeover the name is changed to Seagram's Distillery. At the end of the 50s, the new owner decides to distribute Four Roses bourbon in the USA no longer and instead to focus on blended whiskey despite decades of outstanding sales figures. The bourbon is now marketed in the rapidly growing markets in Europe and Asia (especially in Japan). However this decision causes a serious damage to the company's reputation in the USA.
1986: The distillery receives its today's name: Four Roses.
2000: The French media concern Vivendi buys Seagram's and sells the remaining spirit and wine division (a part of the former core business was already sold in 1999) along with the naming rights to Pernod Ricard and Diageo.
2002: Four Roses, now owned by Diageo, is sold to the Japanese Kirin Brewery Company. The blended whiskey production is discontinued and only Four Roses Kentucky Straight Bourbon is distributed since then. After more than 40 years now also again the USA.
Four Roses uses two different kinds of mashbill and five different yeasts to distill ten different whiskeys. Afterwards all those different whiskeys are warehoused separately on a single level to prevent temperature fluctuations. After five to ten years of storage the casks are combined together for bottling.
Many myths and legends surround the name Four Roses down to the present day. One legend recounts that the name comes from the four roses whereby the company founder's beloved gave her promise of marriage.
Tasting Notes
All other brand names and trademarks are the property of their respective owners and are used for descriptive purposes only.