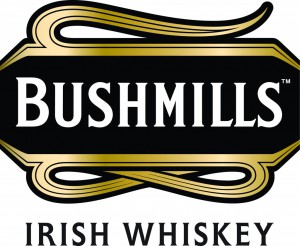 | | |
| --- | --- |
| Region: | Ireland |
| Founded: | 1608 (1784) |
| Status: | Active |
| Owner: | Casa Cuervo |
1608: King James I grants Sir Thomas Phillips, landowner and Governor of Country Antrim, a licence to distill.
1784: Hugh Anderson establishes The Bushmills Old Distillery Company.
1835: James McKibben takes over the distillery and makes Bushmills well known across Ireland.
1860: James McColgan and Patrick Corrigan, spirits merchants from Belfast, buy the distillery. They form a limited company in 1880.
1885: A fire destroys the original buildings. However the distillery is rebuilt after a short time.
1890: A steamship owned and operated by Bushmills, the S.S. Bushmills, makes its maiden voyage across the Atlantic to deliver Bushmills whiskey to Philadelphia and New York. Afterwards it travels further to Singapore, Hong Kong, Shanghai and Yokohama.
1919: Irish Whiskey producer lose (at least official) their most important market due to Prohibition. Only one year later Bushmills is liquidated while being accused of tax evasion.
1923: Belfast merchant Samuel Wilson Boyd takes over Bushmills. He dies in 1929 and hands down the distillery to his sons Wilson and Austin. Around this time the distillery manager Morrison sets up the means to practice triple distillation. Bushmills' warehouse was pretty empty after a only sporadic production between 1923 and 1929. However the Boyd brothers are able to buy up excess stock from other Irish distilleries to pad their own warehouse. After prohibition Bushmills sells its triple distilled whisky for the growing post-prohibition market in the US.
1939:  Bushmills is closed as Allied troops are housed at the distillery.
1945: Isaac Wolfson buys the distillery. The increasing popularity of Bushmills in the 1950s and 1960s is skyrocketing its exports – particularly in the US.
1972: Irish Distillers acquires Bushmills and is now in control of the whole whiskey production in Ireland.
1988: French liquor group Pernod Ricard takes over Bushmills in a friendly takeover.
2005: Diageo buys Bushmills from Pernod Ricard for £200 million. At that time sales volumes had been flat for over 10 years. The new owner invests to the tune of around €45 million in the distillery itself as well as the brand in order to regain a market share for Bushmills. Diageo also triples the production in the next 2.5 years.
2014: Diageo announces to trade Bushmills with Mexican tequila company Jose Cuervo in exchange for 50% of the Don Julio brand that Diageo did not already own.
Bushmills uses two kinds of malt, one unpeated and one slightly peated. The distillery uses triple distillation since the 1930s. The grain whiskey used for Bushmills is bought from Midleton distillery which is owned by Pernod Ricard (Diageos biggest rival).
Tasting Notes:
All other brand names and trademarks are the property of their respective owners and are used for descriptive purposes only.