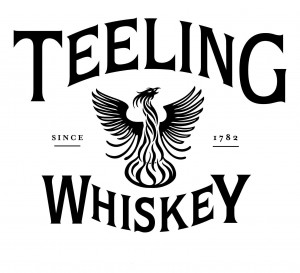 | | |
| --- | --- |
| Region: | Ireland |
| Founded: | 2012 |
| Status: | Active |
| Owner: | Teeling Whisky Company |
The Teeling family is probably best known for their last whisky related venture: Cooley. Back in 1985 John Teeling bought an old potato spirit distillery and converted it in less than two years in the first whiskey distillery set up in Ireland in over 100 years. In 2011 Beam Global (now Beam Suntory) bought Coooley, at that time Ireland's only independent whiskey distillery, for around $95 million.
However the family has a long tradition in the whisky business, a tradition that goes all the way back until 1782 when Walter Teeling founded a distillery on Marrowbone Lane in the Liberties area of Dublin. Back then that area was known as the 'Golden Triangle" due to its 37 distilleries clustered in a one mile radius. The Liberties area was the epicenter of the whiskey production in Dublin and the whiskey from there was during the 19th century globally recognized as the premier whiskey in the world. But also the 'Golden Triangle' could not escape the general decline of Ireland's whiskey industry in the 20th century. Dublin's last distillery was closed in 1976 and marked the (temporary) end of Dublin's whiskey industry. 
A few years ago, Jack and Stephen Teeling, John Teeling's sons, decided to build a new distillery. The new Teeling distillery is not only the first new distillery in Dublin in over 125 but it is also a modern version of the family distillery from the 18th century. By doing so, the Teeling family does not only want to revive their old family trademark but also the whiskey heritage of the Liberties and the unique Dublin whiskey distilling process. Right now they are buying most of the liquid from Cooley until their own distillery starts production in 2015 (and some more years passed by).
Tasting Notes
All other brand names and trademarks are the property of their respective owners and are used for descriptive purposes only.