Yamazaki 12 Years Old
Worldwide Wednesday Episode 6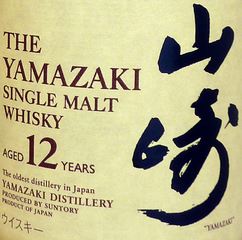 Yamazaki 12 Year Old was first introduced in 1984 to the market. Nowadays it is the youngest single malt with an age statement from Yamazaki after the 10 Year Old was discontinued in 2013. The other two expressions with an age statement are a 18 Year Old (which I will review next week) and a 25 Year Old although I have yet to spot that one in a shop somewhere. Admittedly, there are even older Yamazaki bottlings (a 35 Year Old and even a 50 Year Old to be exact) but they are not part of the core range from what I could gather. Anyways, last year a NAS bottling was added to the three core expression: Yamazaki Distiller's Reserve.
Yamazaki 12 Year Old was matured in three different casks including American, Spanish and Japanese (Mizura) oak. The latter gives this single malt a very unique character so even when it shares some similarities with Speyside whiskies it is way more than a mere copycat.
Facts
| | |
| --- | --- |
| Name: | Yamazaki 12 Years Old |
| Age: | 12 Years Old |
| Category: | Single Malt |
| Distillery: | Yamazaki (Suntory) |
| Cask Type: | American, Spanish and Japanese Oak |
| Strength: | 43.0% Vol |
| Colored: | No |
| Chill-Filtered: | Yes |
Nose
A very delicious fruit salad. Plenty of white peaches and apricots. In addition, nectarines and pineapples. There is also some lemon zest in between. All this is rounded off by a few drops of honey and some vanilla bean syrup.
Taste
Smooth and soft to the palate. A delicate sweetness balanced by a just as delicate spiciness. Followed by sweetish citrus and the fruits from the nose.
Finish
Medium to long and slightly dry with an interesting mix of bitter citrus and hints of dark honey.
Overall
Stunning harmonic, yet surprisingly complex for a 12 Year Old. The fruitiness is just absolute lovely.
Score: 90 / 100