Ledaig 2008 (Signatory Vintage 'The Un-Chillfiltered Collection' )
Peaty Friday Episode 18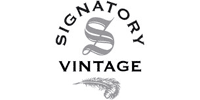 Today should get interesting. As some of you might know, I am not exactly the biggest fan of the Ledaig 10 Years Old. While I definitely can appreciate its "in-your-face-attitude", I think it is just a bit too rough and undefined overall, at least for my taste. So basically it is just not really my cup of tea – or should I say dram of whisky?
I have yet to taste a older Ledaig, but I could image that the spirit really benefits from some more years in a cask. With that being said, I was a little more than just skeptical about today's Ledaig 2008/2015 from Signatory Vintage's 'The Un-Chillfiltered Collection' given its young age of 7 years.
But little did I know that my skepticism was completely unfounded.
Facts
| | |
| --- | --- |
| Name: | Ledaig 2008/2015 |
| Bottler: | Signatory Vintage |
| Bottling Series: | 'The Un-Chillfiltered Collection' |
| Distilled: | 21.02.2008 |
| Bottled: | 23.03.2015 |
| Age: | 7 Years Old |
| Category: | Single Malt Scotch Whisky |
| Distillery: | Tobermory |
| Cask Type: | Hogshead |
| Cask No: | 31 + 32 |
| Strength: | 46.0% vol. |
| Colored: | No |
| Chill Filtered: | No |
Nose
A delicate triumvirate of cold coal smoke, smoked beef and a whiff of iodine. Followed by vanilla and a few lemon drops. Roasted cocoa beans, filter coffee and dark wild berries in the back. There is also something that reminds me of furniture polish.
Taste
Starts with a lot of chocolate, followed by rose pepper and dark fruits. Again filter coffee. Not as much smokiness as in the nose. Only hints of cold and dry smoke.
Finish
Medium with a slightly dryness and touches of spices. Ends with dark berries.
Overall
What a pleasant surprise! A really nice dram despite the young age. Very balanced from start to finish and way smoother than expected.
Score: 86 / 100
Sample provided by whic.de