Yamazaki 18 Years Old
Worldwide Wednesday Episode 7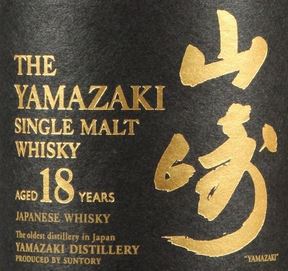 After my highly pleasant encounter with the Yamazaki 12 Years Old last week, I was very eager to test it's older brother, the Yamazaki 18 Years Old. Without revealing too much in advance: My expectations were met in full and I can definitely understand now why it wins so many awards.
Facts
Nose
Very, very smooth but incredible complex at the same time. At first chocolate raisins and a whiff of dark rum. Evolving vanilla and oriental spices. Then a delicate plum wine comes to the foreground. Moves on with cherry water pipe tobacco, red fruits and figs. And I cannot help myself but is there some smoke in the very distant background?
Taste
Full-bodied with creamy sherry. A noticeable oak influence as well. Again that delicate plum wine from the nose, now even more delicate. Followed by fresh lemon lime juice. Goes over in figs and dates.
Finish
Medium with a dry sweetness. Slightly spicy tobacco. Again a very distant smokey touch.
Overall
This single malt has a lot of superstar qualities – full of character and complex, yet incredible all-around balanced and smooth. The nose and the taste are perfectly matched to one another, only the the finish falls behind a bit. Still a true Japanese masterpiece.
Score: 94 / 100