KAVALAN Concertmaster
Worldwide Wednesday Episode 9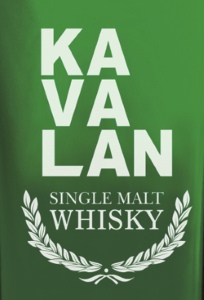 It's Wednesday again, which means it is time for another expression from Kavalan. Last week's episode featured the KAVALAN Single Malt, and today I want to review their other core range expression with 40%, which goes by the name of KAVALAN Concertmaster.
Although this bottling is not like their "standard" single malt matured on a whole plethora of cask types (six to be exactly), the finish in three different port casks (I guess that's what they mean with "concert" ?) is really unique as the vast majority of other port-finished whiskies around the world focus on just one type of port. So let's see how the port finish impacts the already very fruity and exotic base whisky.
Facts
| | |
| --- | --- |
| Name: | KAVALAN Concertmaster |
| Age: | NAS |
| Category: | Single Malt |
| Distillery: | KAVALAN |
| Cask Type: | American Oak, Finish in Ruby, Tawny and Vintage Port casks |
| Strength: | 40.0% Vol. |
| Colored: | No |
| Chill Filtered: | Yes |
Nose
While the normal single malt is already a true exotic fruit bomb, this one goes even a step beyond. Ultra intense tropical fruitiness of mangoes, papayas and overripe pineapples. And to top things off, even more fruitiness develops in form of big fat red grapes, plums, figs and dates. It takes quite some time until all those fruits settle down a bit to make place for something earthy, a lot of fresh oak and a bit of cinnamon honey. Also a bit metallic now. Touches of firecracker smoke in the background.
Taste
A bit thin but very sweet. Tropical fruit juice (with a big splash of water) followed by sugared plums, honey and hints of rock sugar. A bit of oak.
Finish
Medium, very sweet and fruity.
Overall
Overall pretty solid, but the sweetness is a bit over the top. Sometimes less is more.
Score: 83 / 100