Buffalo Trace (45%)
American Monday Episode 11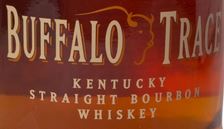 At the beginning of this month, I reviewed the Buffalo Trace (40%) and came to the conclusion that it would be interesting to compare it with the old version (bottled at 45%). Little did I know that only a few days later I would have a sample in the mail. So very special thanks to Jan K. !
But now let's see if the higher strength makes a real difference.
Facts
Nose
Full and warming. A lot of honey. Caramelized orange peels with brown sugar and cinnamon on vanilla cream. Hints of mint, oak and cherries.
Taste
Smooth and silky with vanilla infused honey, brown sugared cherries followed by a touch of cinnamon toffee. Then toasted oak and pepper come through.
Finish
Medium with vanilla, cinnamon and spicy mint.
Overall
Now we are talking! This might be still a entry level expression, but the higher strength makes a real difference – fuller, intenser and just better all around.
Score: 87 / 100