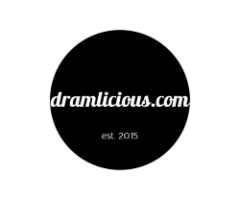 Hello all you dear readers out there in readerland! How is it going for you lately?
In case you were wondering why there hasn't been any new episodes today or yesterday: I did have some technical issues but now everything is back to normal.
With that being said, let's have a short recap of what happened in June here on dramlicious.com before we have a look at what July has in store for us.
Despite all the technical hassle I went through in the last two days, I still managed to put out 27 new episodes. This includes two single grains from Invergordon bottled by Wemyss Malt, the new BenRiach Dunder, a Highland Single Cask 1995 exclusively bottled for Germany, a 24 years old Mortlach bottled at cask strength, the Bunnahabhain 12 Years Old which is probably one of the best 10 to 12 year old entry level expressions out there, a comparison between a Chardonnay Cask Matured Edradour and a Chardonnay Finished Edradour 'Straight From The Cask' and eight different expressions from Kavalan.
But the single most popular review this month was without a doubt the one I did on the Ardbeg Perpetuum. And given all the positive feedback it got, it is probably safe to say that I was not the only one disappointed by it.
As for personal highlights, my top five were:
What is more, the fine people at whic.de published their latest ebook with close to 400 pages packed with everything you need to know about Scotch Whisky. And the best thing: It is for free! So if you haven't already, make sure to have a look at it (it's on German though).
And to top things off, I was yesterday able to test a new innovative whisky glass from Australia. But more on that in a few days.
But now, without any further ado, let's see what you can expect next month.
American Monday
Four new episodes of 'American Monday' will come out in July covering the whole Blanton's range from the Buffalo Trace Distillery in Kentucky.
Worldwide Wednesday
My plan is to review close to 20 expression from Nikka during July and August. I had this planned for quite some time already, but after the recent 'Nikka Shock' it seems like the perfect time to do so.
Tasty Tastings
I will try to find a good balance between standard expressions, some older / more expensive stuff and independent bottlings. So next month's episodes of 'Tasty Tastings' will cover, among other things:
Strathmore 1972 Single Grain (Rest & Be Thankful)
Teeling 2002 / 2015 Port Wine Cask
Tobermory 20 Years Old Distillery Only
the new GlenDronach 8 Years Old Hielan
the next installment of my Edradour miniseries where I compare an expression form their 'Cask Matured' Series with its respective counterpart from their 'Straight From The Cask' Series
two expressions from Glenmorangie, namely Taghta and Dornoch
and more bottlings from Wemyss Malt (Craigellachie, Glenrothes, Mortlach, Linkwood)
Peaty Friday
Next month's line up for 'Peaty Friday' should be interesting:
Laphroaig 10 Years Old Cask Strength Batch 6 vs the new Batch 7
and even more Laphroaig: Cairdeas 2014 vs Cairdeas 2015

Ledaig 2008/2015 (Signatory Vintage)

three expressions from Benriach's Fumosus series: Heredotus, Arumaticus and Maderensis
Bunnahabhain 8 Years Old (Gordon & MacPhail)
As always, I want to thank all my readers for their constant encouragement and supportive feedback, be it here or on Facebook and/or Twitter. And if you haven't already, please take a minute and give my Facebook page a like and/or follow me on twitter.
Alright, that's all for now but stay tuned for the things to come.
Until then, all the best!
Chris